SERVING THE GREATER METRO DETROIT AREA!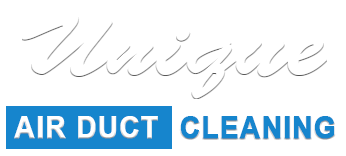 Unique Air Duct Cleaning of Livonia, MI has been proving high quality air duct cleaning services to the Metro Detroit community for over 25 years.
Family-owned and operated, our state-of-the-art high-pressure air whip cleaning system dislodges all dust and debris from your air duct system, eliminating dust and other potentially harmful elements that can build up inside your home's heating and cooling system.
Our company has the specific knowledge, qualifications, and experience to ensure that the air ducts in your home are properly cleaned. And our fully trained environmental technicians are equipped with the right tools and techniques to do the kind of thorough cleaning job that you expect from us. This ensures an improved, more productive, and clean air environment for your optimal health.
Our team will get the job done right with minimal disruption to your home and will work around your busy schedule. When it comes to fighting dirty indoor air, we have what it takes to help everyone breathe easier and feel better in their home.
Contact Unique Air Duct Cleaning today and schedule your appointment!
We have been providing high quality air duct cleaning services to the Metro Detroit, MI community for over 25 years. We're Home and Business Cleaning Specialists with a wide range of services.
At Unique, our Viper Air Whip Cleaning System puts us a step above the competition, as does our commitment to great customer service and respect for your home, family, and pets.
Unique Air Duct Cleaning
Livonia, MI (Metro Detroit, MI)
Phone: 734-334-0604
Our Services: Unique Air Duct Cleaning offers professional air duct cleaning services, dryer vent cleaning, air duct cleaning, best air duct cleaning, affordable duct cleaning, furnace duct cleaning, professional air duct cleaning, air vent cleaning, airduct cleaning services, ductz cleaning, home vent cleaning, hvac cleaning services, ventilation cleaning companies, clean crawl space, duct cleaning company, duct cleaning near, and air whip duct cleaning services
Service Areas Include: Livonia MI, Ann Arbor MI, Brighton MI, Canton MI, Farmington Hills MI, Farmington MI, Milford MI, Northville MI, Novi MI, Oak Park MI, Oakland County MI, Plymouth MI, Royal Oak MI, South Lyon MI, Southfield MI, West Bloomfield MI, Westland MI, Wixom MI, Walled Lake MI, Ypsilanti MI, Allen Park MI, Belleville MI, Brownstown Township MI, Commerce MI, Dearborn MI, Dearborn Heights MI, Garden City MI, Grosse Ile MI, Howell MI, Inkster MI, Lincoln Park MI, Melvindale MI, Redford MI, Riverview MI, Romulus MI, Southgate MI, Taylor MI, Washtenaw County MI, Wayne County MI, Woodhaven MI, and Wyandotte MI