SERVING THE GREATER METRO DETROIT AREA!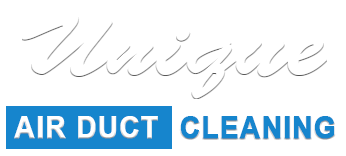 AIR DUCT CLEANING NORTHVILLE MI
Best Air Duct Cleaning Contractors in Northville MI and Beyond!
Our experienced duct cleaning company offers exceptional air vent cleaning. Our company has been providing high quality air duct cleaning services throughout Northville MI and beyond, for over 25 years. Our experienced team services commercial & residential customers. In addition to affordable air duct cleaning solutions, our company is able to troubleshoot common ventilation problems.
We use the best equipment in duct cleaning. The Viper Air Whip Cleaning System places us above our competitors. Further, our commitment to exceptional customer service & respect for your residence, family, and pets.
If you live in Northville, contact us today! Rest assured you will obtain affordable and quality service. Our company is founded on trust, honesty, respect for our clients, and our air ventilation cleaning contractors are licensed and insured.
State-of-the-Art Viper Whip System
This system is flexible in design and can reach all contaminants in any air duct angle or elbow. The Viper Whip's 360 degree rotation dislodges any dirt, dust, pollen, and allergens from your air duct system.
We also have Special Equipment to service businesses and high-rise buildings for both carpet and air duct cleaning.
How Does Air Duct Cleaning Work?
We utilize the Viper Whip air duct cleaning system, as it is one of the best machines available for cleaning residential and commercial air ducts. It has two critical functions: to dislodge any materials and dust inside your duct work, and air wash the contaminates out of your residence. Because of this combination our experienced team is able to clean duct vents more efficiently. Unlike most spinning brushes, it is simple in design and can reach all contaminants in any air duct angles or elbows. With the ability to clean in one pass, the Viper Whip's 360-degree spinning dislodges any dust, pollen, and allergens from your ventilation system.
These contaminants are forced from your home vents to your trunk line, which is the main line of your ventilation system. Our machine attaches to your trunk line, with a large, highly efficient vacuum that operates at 20 horsepower to remove all dirt and materials from your home.
Our experienced staff understand how your HVAC system operates and how it controls the indoor air quality of the home or office. Clean air quality can help with allergies, cigarette smoke removal, mold, and several issues that could be associated to your furnace vents or dryer vent. Give us the opportunity to perform our services and "Experience the Difference" that hundreds of our customers in Northville Michigan have over the last 25 years.
Our Service Area Includes
Unique Air Duct Cleaning
Livonia, MI (Metro Detroit, MI)
Phone: 734-334-0604
Our Services: Unique Air Duct Cleaning offers professional air duct cleaning services, dryer vent cleaning, air duct cleaning, best air duct cleaning, affordable duct cleaning, furnace duct cleaning, professional air duct cleaning, air vent cleaning, airduct cleaning services, ductz cleaning, home vent cleaning, hvac cleaning services, ventilation cleaning companies, clean crawl space, duct cleaning company, duct cleaning near, and air whip duct cleaning services
Service Areas Include: Livonia MI, Ann Arbor MI, Brighton MI, Canton MI, Farmington Hills MI, Farmington MI, Milford MI, Northville MI, Novi MI, Oak Park MI, Oakland County MI, Plymouth MI, Royal Oak MI, South Lyon MI, Southfield MI, West Bloomfield MI, Westland MI, Wixom MI, Walled Lake MI, Ypsilanti MI, Allen Park MI, Belleville MI, Brownstown Township MI, Commerce MI, Dearborn MI, Dearborn Heights MI, Garden City MI, Grosse Ile MI, Howell MI, Inkster MI, Lincoln Park MI, Melvindale MI, Redford MI, Riverview MI, Romulus MI, Southgate MI, Taylor MI, Washtenaw County MI, Wayne County MI, Woodhaven MI, Trenton MI, and Wyandotte MI
Air Duct Cleaning Services | Dryer Vent Cleaning Services