SERVING THE GREATER METRO DETROIT AREA!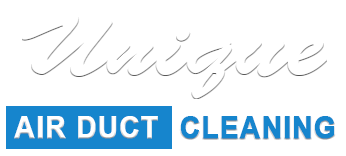 Dryer Vent Cleaning Services
Plymouth MI
Affordable Dryer Vent Cleaning near Plymouth Michigan.
Our dryer vent cleaning team has provided superior dryer vent cleaning solutions for homeowners near Plymouth for over 25 years. Our experts will get the job done right with minimal interruption to your house and will work around your busy schedule.
Dryer vent cleaning is essential considering major dryer suppliers recommend having your dryer vent serviced and cleaned by an expert once a year. With regards to fighting dirty indoor air and also reducing a real fire hazard, we've what it takes to assist everyone breathe easier and feel much better in their home.
Why Should You Clean Your Dryer Vent?
No lint on lint screen
Your dryer's lint screen should have to be cleaned after each drying cycle. If the lint screen doesn't have any lint on it, there may be an obstruction preventing the lint from going where it needs to.
Moldy smell
Clogged vents can encourage mold growth inside the vent line and in your laundry room, producing odor and health concerns. Vent lines that don't exhaust outdoors also lead to mold growth wherever the exhaust vents.
Excess lint behind dryer
Clogged dryer vents prevent dryer exhaust from passing freely through vent line. This leads to lint collecting around back of dryer where transition hose connects to the exhaust line.
It randomly shuts off
If a vent line is clogged, the heat won't be released. As the machine overheats, it may shut the drying system down in an attempt to prevent a fire! That is if you have a modern dryer with automatic shutoff.
Longer drying time
If it takes your dryer longer than one cycle to dry, you may have a vent obstruction cutting off the proper airflow. Properly functioning dryers do not require multiple cycles just to dry some clothes.
Is it taking a long time to dry your clothes? It may be time for you to clean your dryer vents. Contact us today for your FREE Estimate!
Dryer Vent Cleaning Process
This procedure involves cleaning from the exterior using high pressure air tools to free any lint build-up, dirt, or nests. This solution can be scheduled, paid for, and performed without anybody needing to be home.
Our Dryer Vent Cleaning solutions Include: dryer vent cleaning, air duct cleaning, HVAC cleaning, bathroom exhaust cleaning, furnace cleaning, and crawl space cleaning. We have the finest air duct and HVAC system cleaning specialists in the business. Our well trained environmental professionals have the best tools and practices to do a thorough dryer vent cleaning job that ensures an improved, safe, and clean air environment.
Dryer vents plugged with lint make the dryer to run longer resulting in greater energy costs. If your clothes dryer takes longer than one period to dry a load, you have a fire hazard in your dryer vent. Don't risk having a fire risk in your home, contact us today!
Let Us Schedule Your Dryer Vent Cleaning Today. Serving Plymouth Residents and Businesses!
We have been providing top quality dryer vent and air duct cleaning services throughout Plymouth for more than 25 years. We are Home and Business vent Cleaning Specialists with a variety of services. Our Viper Air Whip Cleaning System puts us a step above the competitors, along with our dedication to excellent customer service and regard for your home, family members, and pets.
Check Out Our Air Duct Cleaning Blog for the Latest News, Tips, & Technology!
Air ducts are one of the most essential parts of your home, but how much do we think about their cleanliness? Your home has a lot of airborne particles such as dust, dirt, pet dander, etc. When these particles float around your home, they can go into your ductwork....
Unique Air Duct Cleaning
Livonia, MI (Metro Detroit, MI)
Phone: 734-334-0604
Services: Dryer Vent Cleaning, Air Duct Cleaning, Furnace Duct Cleaning, Professional Dryer Vent Cleaning, Air Vent Cleaning, Ductz Cleaning, Home Vent Cleaning, HVAC Cleaning Services, Ventilation Cleaning, Clean Crawl Spaces, Duct Cleaning Company, Air Whip Vent Cleaning Services, and more!
Service Areas Include: Livonia MI, Ann Arbor MI, Brighton MI, Canton MI, Farmington Hills MI, Farmington MI, Milford MI, Northville MI, Novi MI, Oak Park MI, Oakland County MI, Plymouth MI, Royal Oak MI, South Lyon MI, Southfield MI, West Bloomfield MI, Westland MI, Wixom MI, Walled Lake MI, Ypsilanti MI, Allen Park MI, Belleville MI, Brownstown Township MI, Commerce MI, Dearborn MI, Dearborn Heights MI, Garden City MI, Grosse Ile MI, Howell MI, Inkster MI, Lincoln Park MI, Melvindale MI, Redford MI, Riverview MI, Romulus MI, Southgate MI, Taylor MI, Washtenaw County MI, Wayne County MI, Woodhaven MI, and Wyandotte MI